Plain Linen Sarees
Plain linen sarees are a timeless classic, featuring a soft and breathable fabric that drapes beautifully. These sarees are perfect for any occasion, from casual outings to formal events. The simplicity of the design makes it easy to style and accessorize, making it a versatile addition to any wardrobe. Shop from Loomfolks for Handwoven Simple Linen Saree Online in India. Please browse through our collection of Plain Linen Sarees sarees are breathable, cool and elegant.
Sale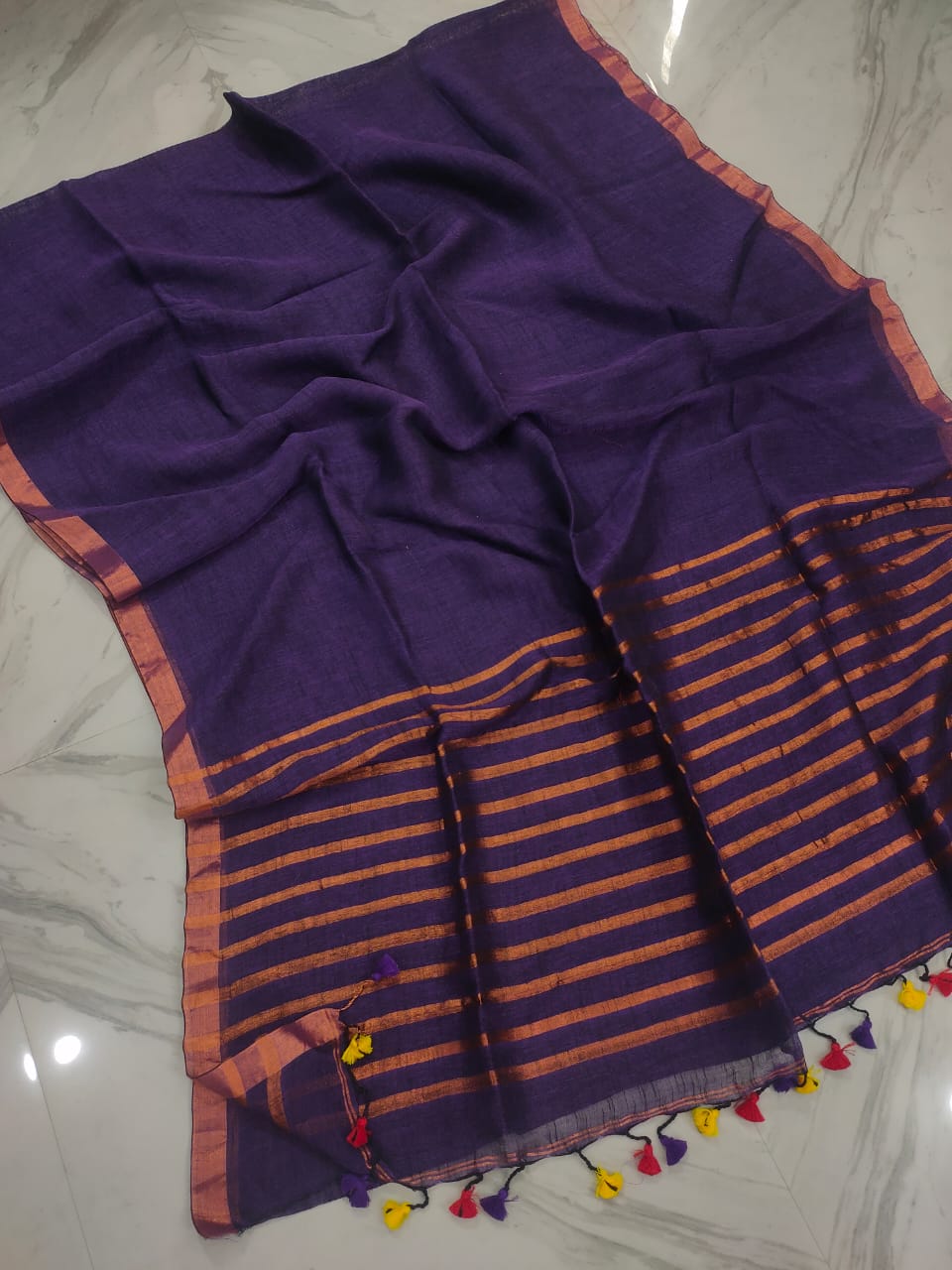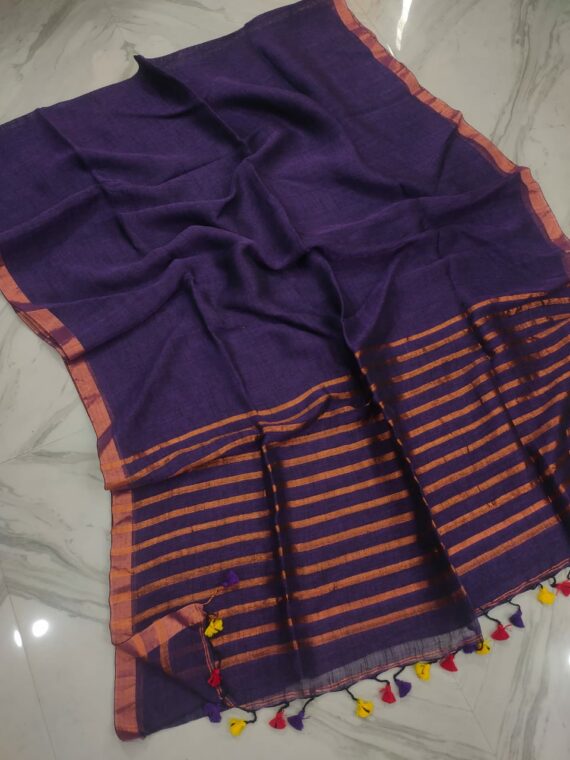 Price :
You Save:
₹

600.00 (18.75%)
SKU: LSPJUN2211
Plain Linen Sarees: Buy Handwoven Linen Sarees in India
India's authentic handwoven plain linen sarees are a cut above the rest. Our unique designs made on plain linen sarees make them standout fashion pieces. Their unique characteristics make pure handloom a worthy addition to your closet. When you buy a handloom handwoven linen saree from Loomfolks, rest assured that it will last a lifetime and beyond.
Also, given that the rigours of handloom and the rhythm of the weaver are slower than machine-made power loom sarees, you can expect the handloom saree to be more airy and comfortable to the skin.
Loomfolks has an Exclusive collection of Handloom Sarees, and it's the One-Stop Shop for Handwoven Linen Saree. The quality and designs of Loomfolks's Handwoven Sarees are unique. The store has one of the best collections in India.
With Loomfolks, you can be 100% assured of the authenticity of your handloom and the purity of the linen used to make one very comfortable and lightweight fabric, known for its appeal! Browse our collection of the best handloom sarees from India.
FAQs
1. What is pure linen saree?
Linen sarees are durable and comfortable; these sarees are highly skin-friendly. Though linen fabric is very much in vogue, it is one of the oldest fabrics and dates back to 4,000 years ago.
2. Is linen good for saree?
Linen is a good choice as the fabric is quite breezy, light and soft and does not cause discomfort to the wearer. You can also opt for georgette or chiffon sarees. Since these sarees stick to your body, they help you to look thinner, if that is what you intend to do.