Cotton Silk Sarees
Shop from Loomfolks for Cotton Silk Sarees Online at the best prices in India. Choose from an attractive range of woven cotton, printed cotton, silk cotton, etc
Sale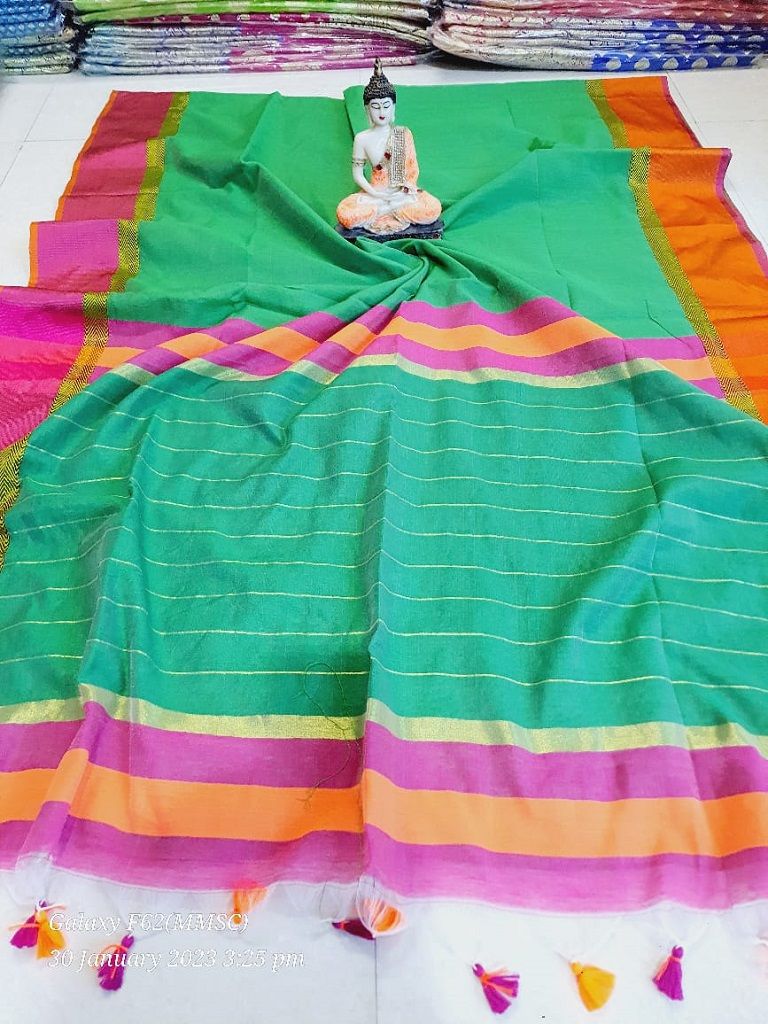 Price :
You Save:
₹

350.00 (15.91%)
SKU: MPCSMAR2308
Shop Latest Design Cotton Silk Sarees in India on Loomfolks
Cotton sarees are the queen of sarees and have an image as royalty in the era. Not only the Indian, but the women from western countries are also attracted towards the cotton sarees.
If you are tired of wearing the same saree, then try out something unique. This season, go for the unique designer cotton silk sarees from Loomfolks. These are ideal to be worn both for corporate events as well as traditional parties. The unmatched ethnicity coupled with superior comfort is the best attraction of these sarees. The intricate designs and work of these sarees will add a new edge to your shopping spree. Cotton Silk Sarees are becoming widely popular because of two specific reasons, one is the superior comforting quality of the material and the other is the out of the box fabric and design of the sarees. Cotton Silk Sarees is composed of fine silk finished smooth-textured cotton.
For creative evenings such as musicals, art or literature festivals, one can do a Ghicha saree to make an elegant style statement. When getting together with friends or for social events such as parties, birthday or anniversary celebrations or visiting relatives, you can be sure to look your gorgeous best dressed in a Cotton Silk Saree from Loomfolks's online store.
With the handpicked collection from Loomfolks, you can carry out your cotton silk saree India with ease and revamp your ethnic closet with the latest designs and patterns.
It is time for some retail therapy ladies – let's go shopping!