Sale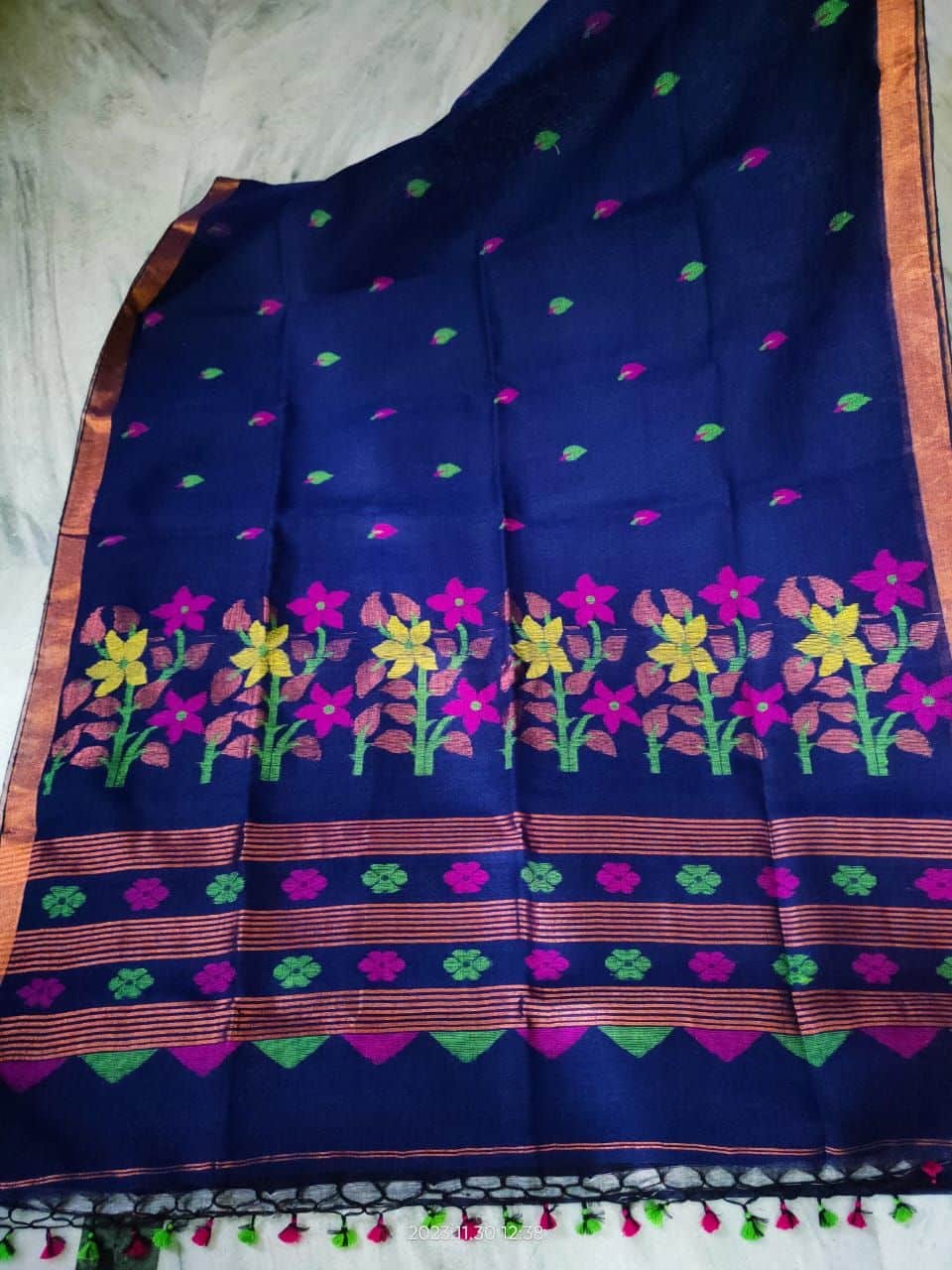 Price :
You Save:
₹

1,300.00 (23.64%)
SKU: JLP122309
Buy Traditional Handloom Sarees Online and get the Loomfolks advantage
Making you meet your desired ones, Loomfolks brings you the best of selection in women's sarees online. With the many varieties in hues, motifs, fusions, patterns and more, explore here different styles of sarees in all latest versions and let the steal-show begin from your design entry.
Indian sarees are a symbol of grace and have come a long way. Because of the eternal style, sarees are the hot favourite outfit option for any occasion be it wedding functions, kitty parties, anniversary parties or festivals.
Traditional Indian Sarees continues to be an economical and easy-to-wear garment, suitable for casual, daily and office wear, leisure or luxury. Over a period of time, many cities in India have become renowned saree manufacturing centres. Loomfolks is known for creating traditional Designer Sarees, Indian sarees, Wedding Sarees, Handloom Sarees and Casual Sarees which have acquired their names not only from Mumbai of their origin but also from the fashion, style or designing techniques used or the styles, colours or designs utilised in their Indian Sarees.
If you wish to go on an Indian Designer Sarees shopping spree, then Loomfolks is just the place to bring out the shopaholic in you. You could glance through our varied range of Indian Sarees collection on display at our website. Indian wear is very different from other styles of dressing, where fine artistry and finesse is portrayed in every stitch.
Still waiting? Shop sarees online in India with free shipping in women wear saree sale at low prices and outshine yourself.