Sale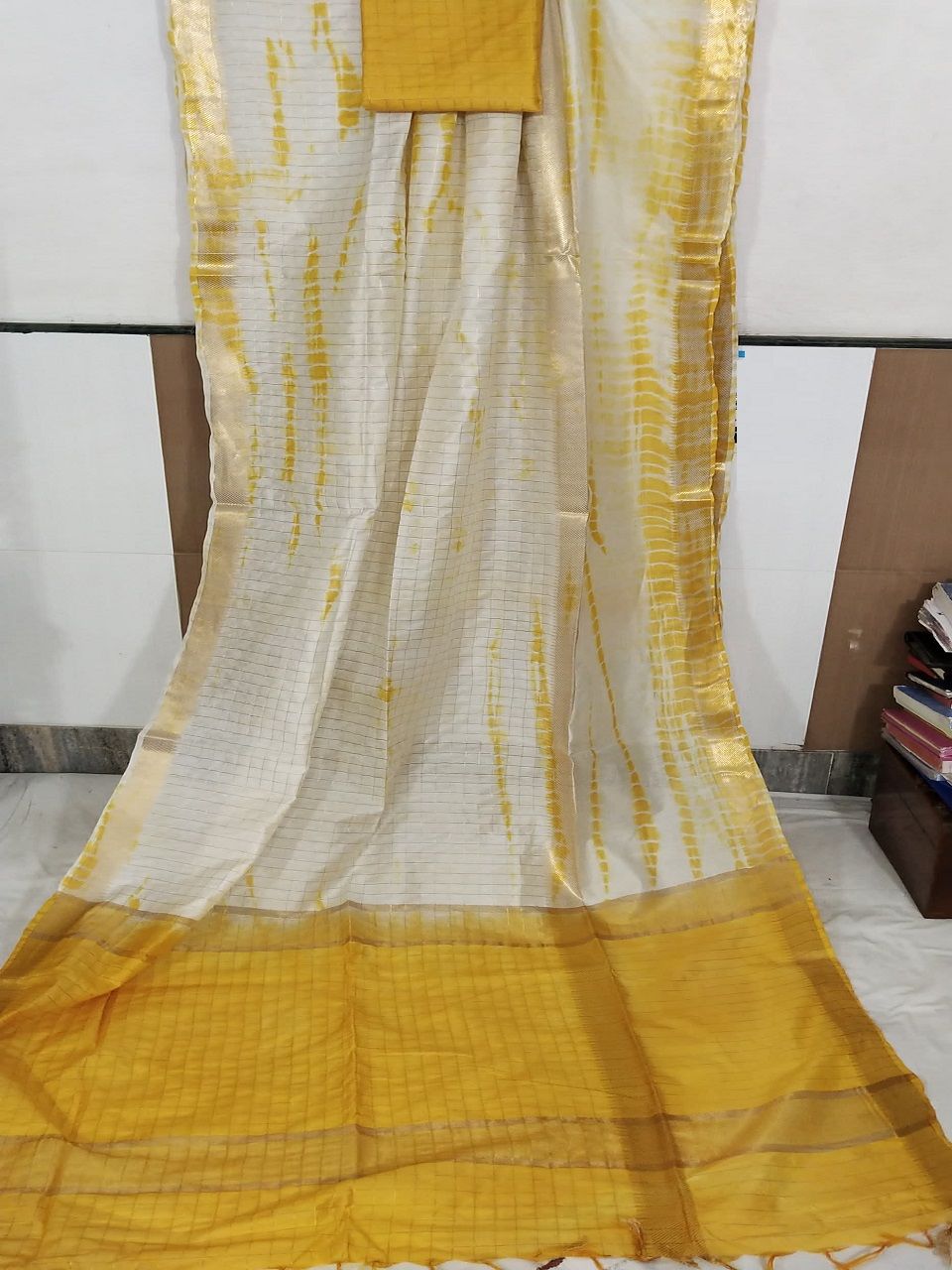 Price :
You Save:
₹

300.00 (11.11%)
SKU: KS112307
Channel Your Inner Diva Through Exclusive Kota Silk Sarees Loomfolks
Kota silk sarees are also known as the perfect sarees for Indian housewives because of the lightweight nature of Kota silk. This type of saree is also very low maintenance which is perfect if you are looking for a saree which you can wear every now and then but can't maintain it because of your work schedule or other reasons. Kota silk saree is perfect if you want to start wearing saree on a daily basis and don't know where to start. You can easily wear the Kota silk saree everyday without getting all tired and clumsy.
Kota silk saree is made when cotton and silk are combined in order to make the most comfortable material possible keeping in mind the people who are wearing sarees everyday. Loomfolks provides a lot of varieties to the people who are planning to buy Kota silk sarees. We have a huge collection of colours available for the people looking for an exclusive range of shades in the Kota silk material.
Loomfolks do not compromise the quality of material. We provide you with the best Kota Silk material available in the market. Our Kota Silk sarees have exclusive colour options ranging from Ocean Blue to a beautiful yet elegant Classic Brown. Our Kota silk sarees have ravishing borders which adds a ton of beauty to the already beautiful material. You can wear these Kota silk sarees when you are enjoying a beautiful event but you do not want to look all extra. You can look all high maintenance without an effort while wearing this exclusive collection of Kota Silk Sarees from Loomfolks.
The exclusive collection of Loomfolks Kota Silk saree also consists of Jute Kota Silk saree available for the people who are looking for more work on their sarees but want it to be in the same material. Half and Half Kota Silk sarees are also one of the specialties of Loomfolks. You can shop from the exclusive collection at Loomfolks and enjoy the luxury of Kota silk without getting uncomfortable in any kind of weather!